Local Page Optimization
for Local-Social Engagement

September 2016

Local pages are an essential component of presence optimization for your brand. New features to ensure your brand shows up for google search include reputation management, with a focus on building reviews and social rich content.

Native Review Implementation
Google recently made several changes to its local review guidelines. Shortly thereafter, news broke of "Reviews from the Web," which pulls consumer reviews from third party sites into the knowledge panel and displays user generated content.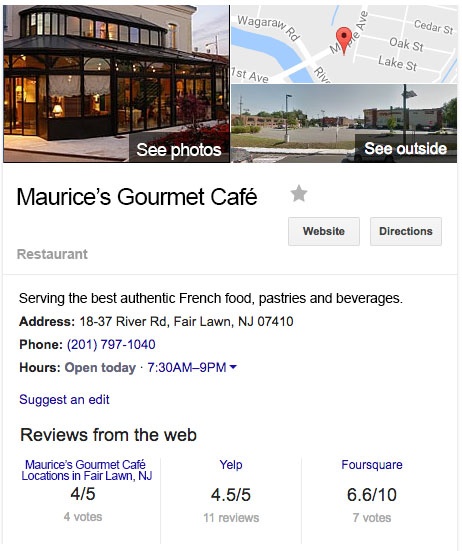 Brandify has worked on further reinforcing the power of review management and moderation by integrating native reviews into online properties like local pages. This puts ratings at the forefront of the organic local search experience on Mobile. By working with Brandify to host native reviews, your brand will be able to:
Cross pollinate content- Bring localized review posts from your locator to your local page and vice versa.
Repurpose content- Incorporate reviews into your content strategy and repost them to your website and emails.
Custom review curation- Decide how reviews will be curated on-page by configuring by star rating, sources and number of reviews.
Brandify In Action: An Enterprise Case Study
Problem- A retail brand with over four thousand locations struggled to provide value to local customers and searchers through unique, localized content for each of its locations.
Solution - The brand worked with Brandify to host native reviews for customers to leave feedback directly on local pages and pull review content from other platforms including Google, Yelp and Facebook.
Results - The brand saw 50% increase in local page sessions year over year as a result of cleansing location data, claiming review channels and integrating native reviews into local pages.



Na

tive review integration is reflected in Google's Knolwedge Panel and is now available for Brandify clients.
Social Feed Implementation
Brandify can now enrich local pages by integrating crawlable and customizable (via CSS) social feed content from Facebook, Foursquare and Instagram. Bringing in rich and dynamic content into local pages drives social proof and value for search engines.